Over the past few years the borough has handed out the prestigious honour of Freeman of the Borough to some famous local luminaries. These have included the wonderful Dorothy McGregor who founded Maundy Grange, legendary runner Ron Hill and actor, Julie Hesmondhalgh in 2015.
In June this year, David Lloyd joined the illustrious band of recipients.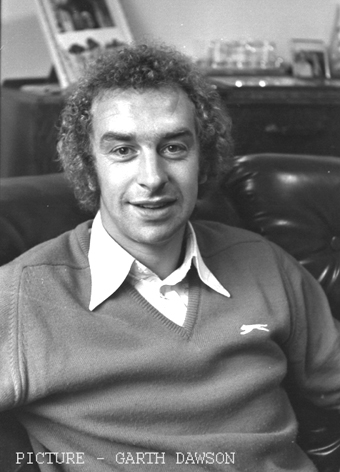 David was born in Water Street, Accrington in 1947 and has never forgotten his roots. Now a cricket commentator for Sky Sports, he never misses an opportunity to talk about his home town wherever he is.
David attended Peel Park Primary School. Then he continued his education at Oswaldtwistle Secondary Technical College in Union Road, opposite what was then the Palladium cinema.
David told me:
"I was totally in the wrong school. I was what they called a borderline case at that time, so I didn't go to a Grammar School. I went to a technical school which was really for engineers, electricians, draughtsmen, and involved technical subjects such as metalwork, woodwork and engineering. I was hopeless at all those.
"In year two I was really interested in History, French and English, but had to drop French and History as only English was compulsory."
In spite of everything, David passed his GCE in three subjects: Electrical and Technical Drawing, English and much to his surprise, Woodwork. He told me there was a problem with metalwork though.
"The teacher wouldn't let me in the metalwork room. He thought I'd wreck it; I was hopeless. He had never had a fail and told me I could not take this exam."
Sport, however, was where David excelled. He played football for Cambridge Street Methodists, which was run by his father and went on to play for Cedar Swifts and captained Accrington Boys for a few years. He also played for Accrington Stanley in the Lancashire Combination and non-league football for Rossendale United. I asked him if it was a toss-up then between football and his chosen career in cricket at that time. He told me:
"I always wanted to be a footballer but I was just not good enough. I was quite small. I used to get knocked about a bit. It was not until later that I sort of sprouted up a bit."
David started his cricket career with Accrington in the Lancashire League and signed for the Lancashire County team in 1965. He told me that his main regret about that was that all the Lancashire League teams at that time were only allowed one professional player and it was the practice at that time to sign an overseas player each year, so as soon as he signed professional papers he could no longer play for his town team.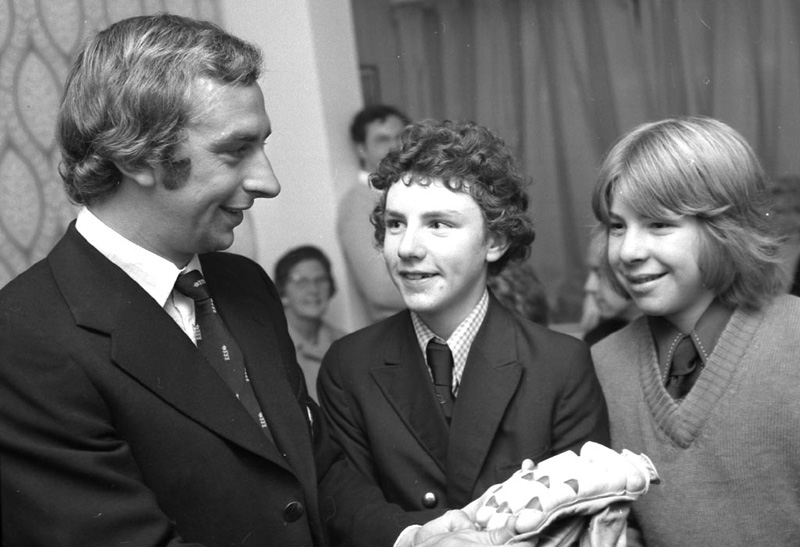 David presents cricket gloves to two lucky lads. Ocotober 1974. Picture copyright Garth Dawson with kind permission of Judith Murphy, Garth's daughter.
During his Lancashire career he was an established all-rounder: opening batsman and left arm spin bowler, and captained his county for five years. He earned an England call-up in the 1970s and played 9 Test Matches for his country. He was arguably the best player of spin of his generation and possibly ever since, in my opinion. His 214 not out against India was his best performance and he also played one day cricket for his country.
H
e toured Australia in the 1974/75 season and his top score was 49. He played four tests and his wicket was claimed three times by Geoff Thompson and twice by Dennis Lillee. He admits he wasn't quite as assured against the really quick bowlers, and they didn't come much quicker than these two.
David gets ready for his tour of Australia and New Zealand in 1974. Picture copyright Garth Dawson with kind permission of Judith Murphy.
Sadly David sustained a neck injury and returned home after the fourth test in Adelaide. That was to be his last test match as a player. About that injury, David told me:
"I had a bulging disc in my neck. It affected me for the rest of my career did that."
In spite of that injury David went on to play for Lancashire until 1983 and then went back to his beloved Accrington for a few seasons.
Cricket was very much in David's blood though and after his playing career was over he went on to take all his coaching badges and even became an umpire on the county circuit, officiating between 1985 and 1987 in which time he umpired 35 first class matches and 27 list A games. His stint as umpire included standing at tour matches for India and New Zealand. He also promoted Kwik Cricket on behalf of the then governing body: The Test and County Cricket Board and appeared on Blue Peter, thus gaining the coveted Blue Peter badge.
In 1993 David became manager of the Lancashire team and guided them to their third Benson and Hedges Cup title. In 1996 he became the England manager; a job which he took to with relish, immediately bringing in new fitness regimes with analysts, trainers and physiotherapists. He even introduced stirring music in the dressing room before games and inspired his players to be proud and play to their utmost ability.
His record as England manager was very good because at that time as David explains, they were a little cash-strapped. He went on to say that things were about to change in 2000 with the introduction of Central Contracts which allowed Test bosses to have more control over contracted players. Before this, he told me, players used to turn up after playing a three day match for their county and were tired before they started.
The reason for the Central Contracts was that cricket received a big boost in funding thanks to lucrative TV deals.
David left his job as England coach in 1999 in order to work full time as a commentator on Sky Sports where viewers can still hear his expert analysis and witty banter today. David also spent ten years as a member of the BBC's Test Match Special team; a time David describes when the most illustrious names in the sport were there. These included Christopher Martin-Jenkins, Henry Blofeld, Trevor Bailey, Jonathan Agnew and David's personal hero: Fred Trueman.
I asked David what advice he would give to anyone contemplating a career in cricket. This is what he said:
"Number one is that you have got to enjoy everything you do because it's a very short career. Play with a smile on your face and no fear. Take the game on and be yourself. That's the advice that my dad gave me and I'll pass it down to anybody."
I put it to David that I had read an article where he was asked what aspect of his career he enjoyed most and his reply had been whatever he was doing at that time. He said that was true to a point but went on:
"Nothing beats playing, but I couldn't play now. I'm very fortunate that I stayed in the game and that I do commentary now; but commentary's changing at 100 miles an hour. They're not necessarily looking for the best commentators. They like to have stars in. It's a changing landscape with all the innovations and new technology that comes in. You've got to be up to speed."
David is 71 years old now but looks nowhere near that, having kept himself in remarkably good shape. I put it to him that it would be a wrench for him should he ever walk away from cricket and he replied:
"It would, but I'm not far off. It's a very demanding job; long hours and a lot of driving."
If David does hang up his microphone, he has plenty to keep him occupied. He told me:
"I like pottering about on a boat. I'd like to have a boat out in the Mediterranean sometime. I spend a lot of time in North Yorkshire; on the North Yorkshire moors. I love that area, going over towards Whitby. I've got a
place up there and spend a lot of time there.
I also love horse racing.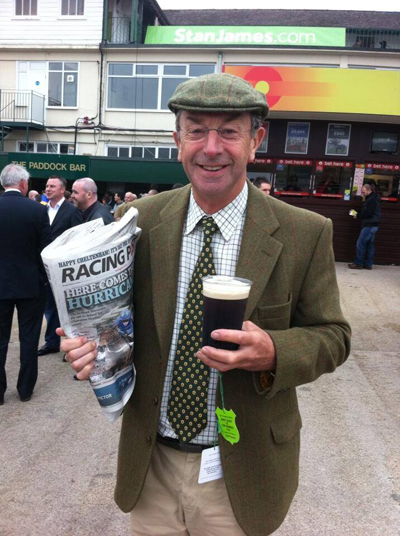 That isn't where David's interests end either. Most people in the town will know that he is a director at Accrington Stanley, and although he is based in Cheshire these days, also supports York City, the birth town of his wife. He told me that was what he bought her for her birthday each year; a season ticket for York City.
Of course I could not end this interview without mentioning the nickname which has become synonymous with David Lloyd and was bestowed on him as a result of a Michael Bentine 1950s TV show called The Bumblies. Someone decided he bore a supposed resemblance to one of the characters and all of cricket now knows him as Bumble.
I put it to him that I wasn't sure I would want to keep calling him that as David sounds much better. He said:
"Anything to do with cricket, they call me Bumble. My friends would never ever call me Bumble. My friends outside of cricket, down at the pub all call me Lloydy or David. My friends at the pub in Yorkshire, which is a racing pub, sporting pictures of famous jockeys probably don't even know that I'm known as Bumble."
I'd like to thank David very much for taking the time to talk to me and answer my questions and whatever the future may hold for him, may it bring him much happiness.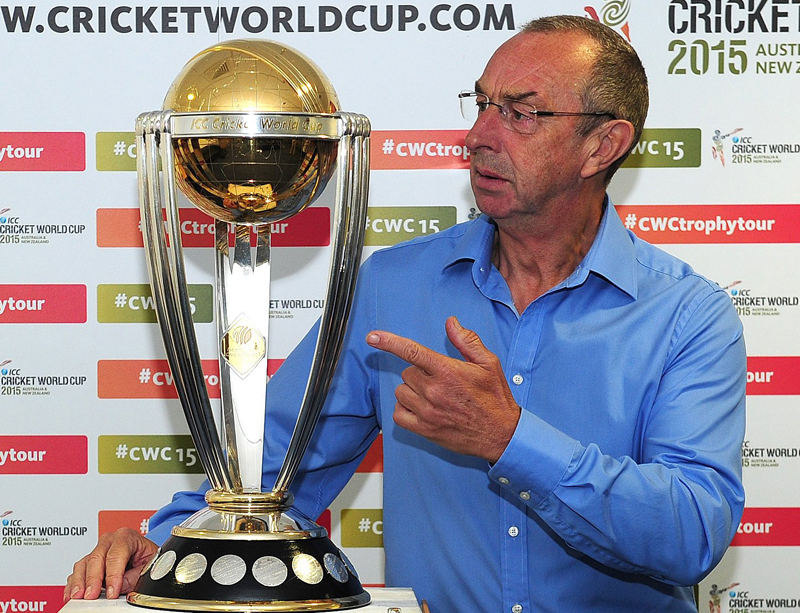 David gets his hands on the World Cup of Cricket. Above left: indulging in his other sport. Pictures with kind permission of David Lloyd
© Peter Jones 2018