On Thursday 22nd November over 70 people joined Julie Hesmondhalgh at Haworth Art Gallery for an Exhibition preview evening.
Transforming our town- Accrington through the years
The huge exhibition was a resounding success with smiles, memories and discussions throughout all four gallery spaces. The evening was formally opened by Julie Hesmondhalgh, Actress, who is a passionate Accringtonian alongside Sharon Varley, custodian of Accrington Market and community presence.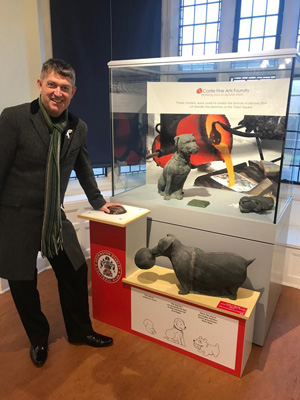 Inititally aiming to be an exhibition celebrating the new Town Square development, guests have agreed it offers much more- described by a guest as an 'emotive installation within the fabulous Haworth building'.
With over 50 metres of historic images, tributes to the Accrington Pals, Accrington Stanley, David Lloyd, Howard and Bullough and Lancashire's rich textile industy..visitors are immersed in the journey celebrating Accrington over the last 100 years.
From Royal visits to Extraordinary Women of the town, Accrington has seen amazing people come and go. The exhibition has been funded as part of the Heritage Initiative Project, which has seen Accrington Town Square be transformed into a vibrant social space commemorating the past. The grant from the Heritage Lottery Fund, in partnership with Hyndburn Council and Lancashire Council has made this possible.
The exhibition not only celebrates the past, it looks to the future and encourages individuals to venture into Accrington town centre. Drawing on the past for future inspiration, the new Town Square has been unveiled and the Blackburn Road retail development is next on the list, which is showcased within the exhibition.
Miles Parkinson, Leader of Hyndburn Borough Council said:
"This exhibition not only highlights years of work and research to create the new town square, it also celebrated Accrington and its people. I am leaving the exhibition tonight feeling a great sense of pride in our community. Hundreds of people played a part and made this possible: thank you to the individuals who got involved, to our town team, to Scott Dawson Advertising for producing and installing the exhibition and to our Townscape Heritage Officer who has managed the project. The exhibition is open until February 3 and I encourage all to come along."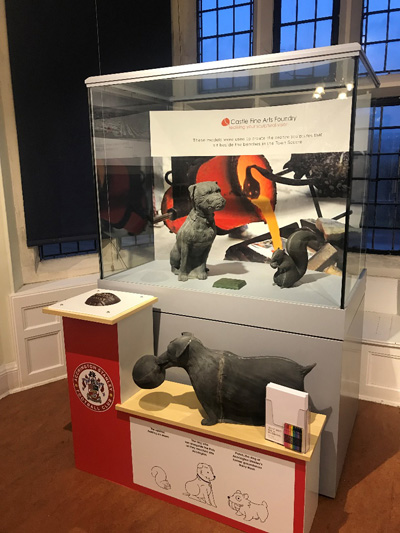 The exhibition is a huge visual display and holds a wealth of information with interactive elements such as a post-it comment board, crayon rubbings, 12 videos, educational information, selfie point with Accrington Stanley's 'patch the dog' and multiple artefact displays.
Murray Dawson, Managing Director of Scott Dawson Advertising and Chairman of #AmazingAccrington initiative lead the evening and was proud to be part of the exhibition:
"Tonight I feel a huge sense of pride, not only from a business point of view but also as a person who grew up in Clayton. The last six months for us at Scott Dawson have been intense, to produce this exhibition we have used pretty much all of our departments. Our artists, our writers, production, printing and carpenters have worked around the clock to create and install what you see here today. We not only want to celebrate everything the council have worked to achieve over the last 3 years, we want individuals to feel proud of their heritage and look positively towards the future.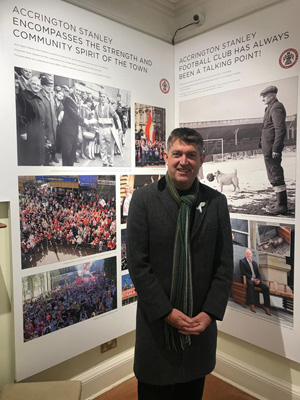 I would like to say a personal thank you to all who attended the Exhibition Preview Evening, and to all those who have helped it be a fantastic evening. Haworth Art Gallery is the perfect location, it's the jewel in Accrington's crown and people come from far and wide to visit – im sure many of those people visiting will now be inspired to venture into the town and look around at the amazing architecture and history it has to offer. Equally I hope those who wouldn't ordinarily make a trip up to Haworth come along and see what we have produced."
The Exhibition is open from Sunday 25th November 2018 until Sunday 3rd February 2019 at Haworth Art Gallery, Hollins Lane, Accrington.
For more information visit: www.amazingaccrington.co.uk