THURSDAY 30 November saw over 9,500 people gathered on Broadway for Accrington's annual countdown to Christmas and fireworks event!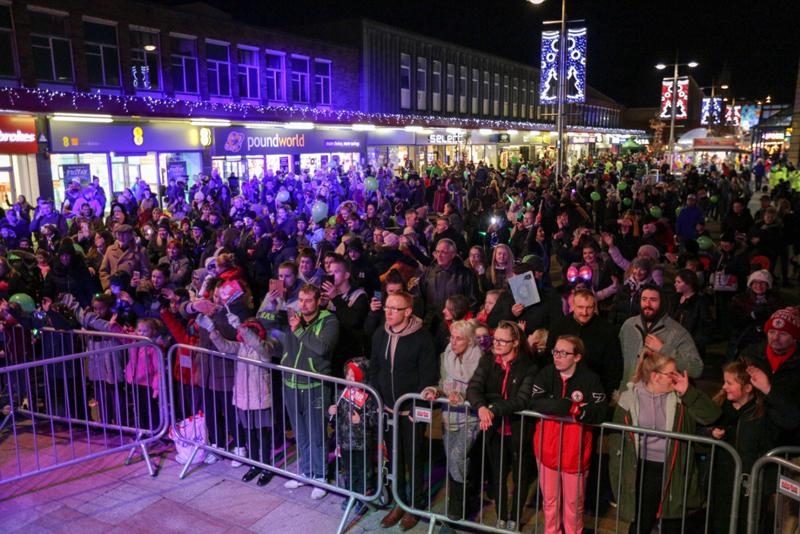 Organised by Hyndburn Borough Council, the countdown to Christmas and fireworks show was a super success and a treat for all the family; with a live music show, Christmas funfair, Christmas Craft Fair, an enormous snow globe in the town centre, and so much more.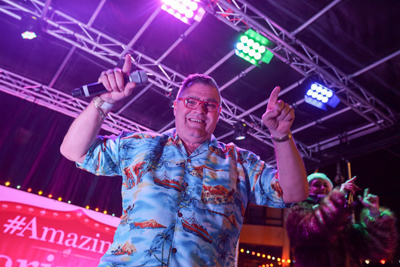 The packed programme started with local talent Claudia Thompson taking to the stage, followed by an appearance from Accrington Stanley's Max Stryjek and his side-kick Winstanley. Max told the crowd how he was "excited to be invited to the event" adding that he is "proud of all that Accrington Stanley do within the community" and he really wanted to be a part of it.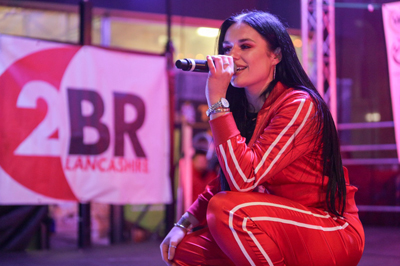 Performing live on stage after the appearance from Max were The Voice Kids' Brooke Layla and Britain's Got Talent's Mr Zip and Ella Shaw – all of whom had the crowd singing and dancing! Throwing it back with their huge hit 'Agadoo' were Black Lace, followed by 2016 X-Factor stars Sam Lavery and Ryan Lawrie.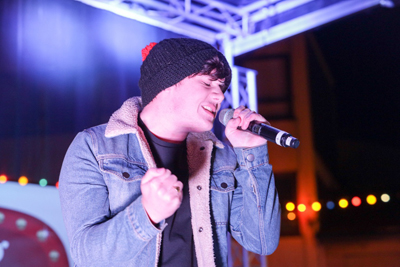 Miles Parkinson, leader of Hyndburn Council, said: "What a fabulous live event! Over 9500 people gathered on Broadway to start the countdown to Christmas in #AmazingAccrington!"
The event was sponsored by Duckworths Estate Agents and Accrington and Rossendale College.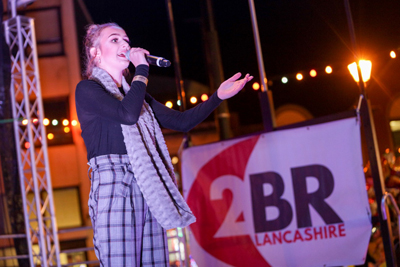 Jennifer Taylor, Manager at Duckworths Estate Agents, about their reasoning for sponsoring the event this year. She said: "We chose to get involved for both company and community reasons. We celebrate our 140th year this year and it's thanks to the people around this area that we have been so successful; we want to make sure we give back. It also gives us a chance to get the lettings and sales departments together. After the success of last year's event, we knew it would be a missed opportunity if we didn't sign up to do this."
Gail Mitchell, Business Engagement Advisor at Accrington and Rossendale College, said: "We are just so looking forward, as a college, to getting in to the Christmas spirit. We chose to sponsor this event as we are keen to get involved with the community as much as we can. People are really embracing the idea of the new courses we are offering at the college and we're expecting a huge influx of new students in the next academic year which is so exciting. We believe that being involved with such events will create more of a community connection."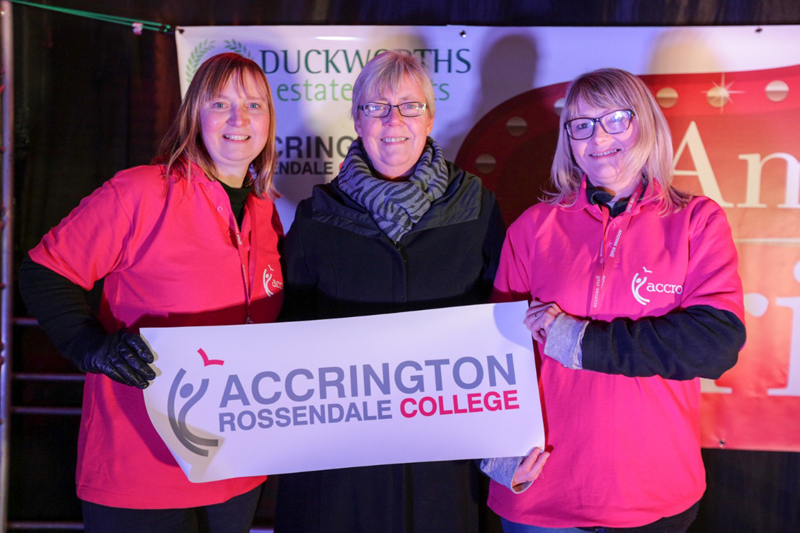 Of course, a countdown to Christmas wouldn't be complete without Santa! Inside Accrington Town Hall there was a simply stunning Santa's Grotto, where children could visit Santa and two of his helpers to share their Christmas wish lists and find out if they were on the naughty or nice list! They also received an early Christmas present to take home.
Councillor Clare Cleary, Cabinet Member for Accrington Town Centre, said:
"The Christmas Countdown last night was a real team effort with fantastic collaboration from Hyndburn BC staff, Leisure Trust Staff, Scott Dawson, 2BR & the Police. The hard work on the night and in the months leading up to it led to a very well organised safe event that sets Amazing Accrington as having the premier Christmas event this year."
The evening culminated with a spectacular show of fireworks lighting up the night sky above Accrington in a colourful extravaganza. The 'snow' fell and Children gazed in wonder as parents smiled in awe …
The event was the perfect combination of Christmas and community spirit with a sprinkle of laughter, a dash of dancing, and plenty of smiles. It was the perfect beginning to the festive season.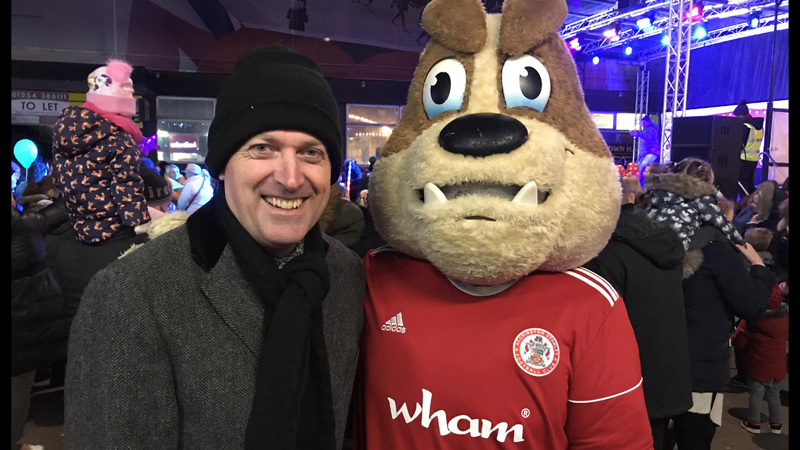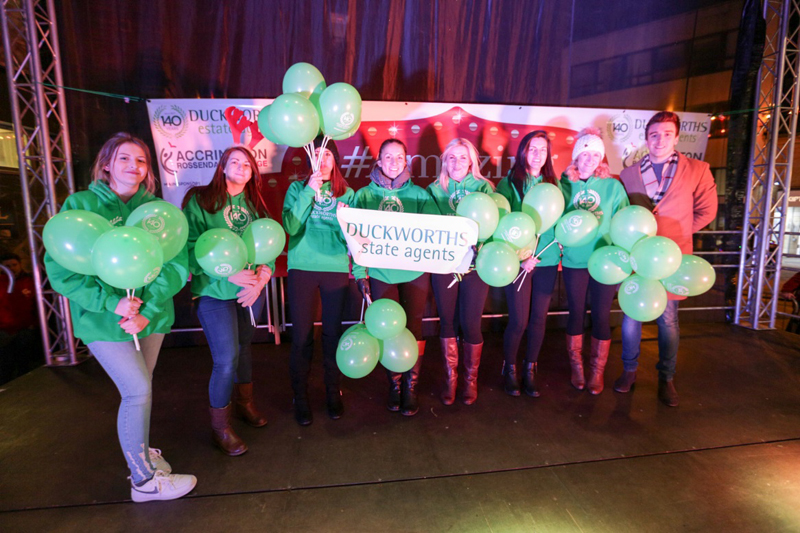 For full details visit www.amazingaccrington.co.uk