Ernest Capstaff, who died earlier this month at the age of 101, whose only surviving relatives were his niece and her husband was the subject of a Facebook appeal which was shared thousands of times, to ask people to attend his funeral and give him the send-off he deserved.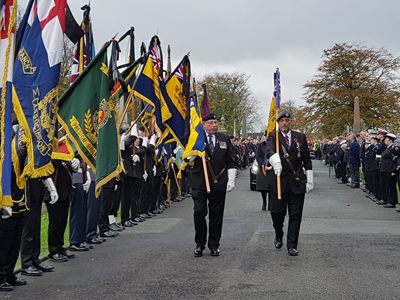 Second World War veteran Ernest joined the Royal Navy in 1945 as a technician fighting the Japanese Imperial fleet alongside the Americans, although he rarely spoke about his experiences.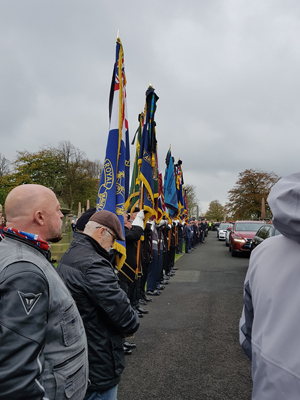 He was a chemical engineer by trade and it is reported he was given a secret mission to produce white concrete. Although it was never officially acknowledged it was speculated it had something to do with making decoys of The White Cliffs of Dover.
The appeal went viral to many of the Armed Services and uniformed organisations and hundreds of people attended his funeral in Accrington Crematorium at 12.20 p.m. on Thursday October 26th.
As well as veterans, cadets and civic dignitaries, dozens of members from the Ride to the Wall group attended on motorbikes from around the country.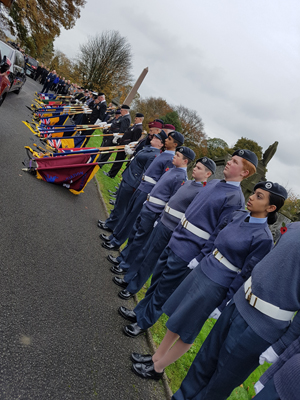 Royal British Legion standard-bearers greeted the flag-draped coffin which was carried in to the chapel as Vera Lynn's wartime favourite "The White Cliffs of Dover" echoed through the autumn air. Clitheroe Funeral Services officiated as that is the town Ernest lived in his later years.
The hundreds of mourners, many bedecked in regimental ties and berets, listened via loud speaker outside the chapel to the eulogies paid to Mr Capstaff.
Born in the North East of England during WW1 he then went to live in New Zealand. Before WW2 he decided to visit the South Pole. Not being able to find anyone to go with, he went on his own. Then he visited the North Pole alone also.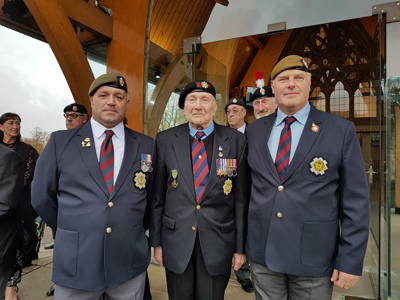 Mourners heard how Mr Capstaff was a very intelligent man who had invented structures during his time in the navy.
After the war he met his wife Rhoda at a cycling club and enjoyed over 60 years of marriage, getting his first of two telegrams from the Queen. Ernest received the second one on his 100th birthday.
A man with a great sense of humour he was said to always have a twinkle in his eye and would playfully hold two fingers up when being photographed.
The service ended with Vera Lynn's "We'll Meet Again" and "Wish Me Luck" before "The Last Post" was played as the Legion members poignantly lowered their standards.
Mr Capstaff's family, who said they were overwhelmed with the support, invited everyone to attend Platt Social Club in Accrington for the wake.
Apparently Ernest and Rhoda's favourite pastimes, according to a television report were sailing, photography and gin.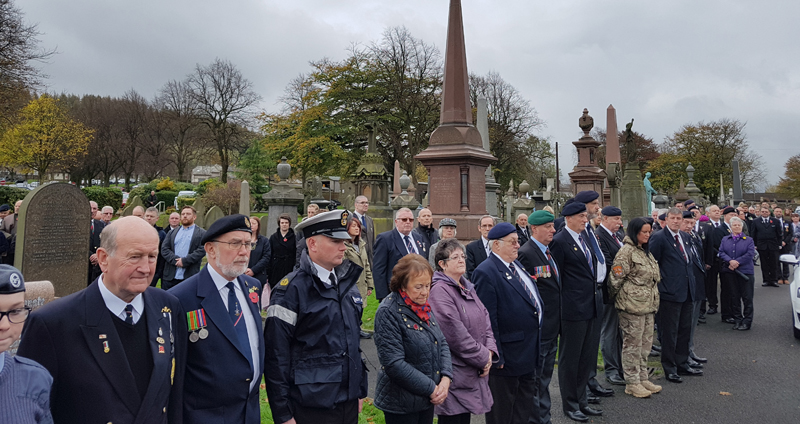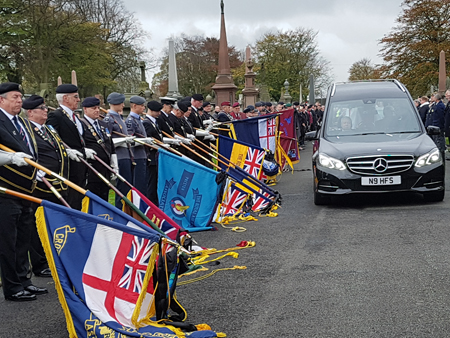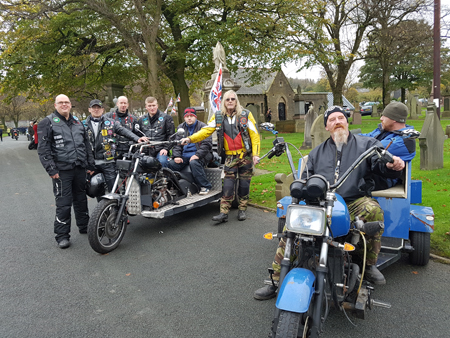 © Peter Jones 2017 Pictures by Tracy Simmonds