A locally born writer is eagerly awaiting the launch of his first published novel on February 15th.
Rob Palk was born in Blackburn in 1981. His early years were spent in Rishton before the family moved to Accrington where he attended school. He went to Benjamin Hargreaves Primary School before attending St Christopher's Secondary in the town and later went to Blackburn College.
Rob now lives in Leicester where he shares a house with his housemate and their respective girlfriends. All four are writers.
"Animal Lovers" is not Rob's first novel. He has written two previously but this one is his first to be published. He told me that he doesn't have an agent so had to look for an independent publisher. A friend of his from the publishing business gave him some recommendations, and it was one of those, Sandstone, based in the Scottish Highlands who accepted his book.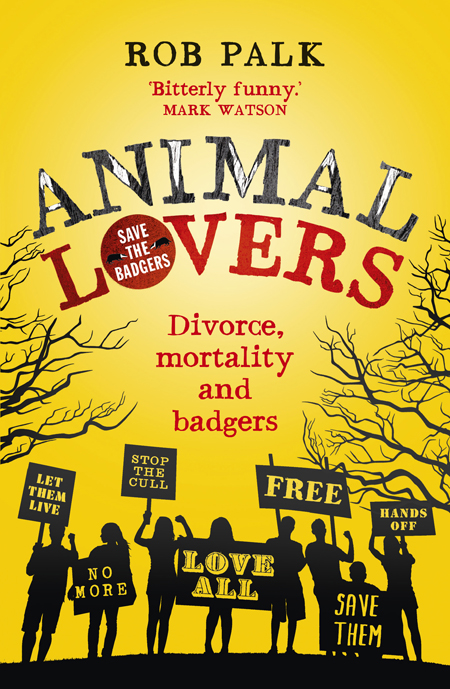 "Animal Lovers" tells the story of a newly married man recovering from serious illness whose wife leaves him to save the badgers, and his subsequent, and sometimes really amusing, attempts to win her back.
As badgers are a constant theme throughout the book, I asked Rob if he himself was a conservationist. He told me he was not but didn't wish them harm either.
The story is told from the viewpoint of Stuart, the husband in question, and is well written, containing just the right amount of pathos and humour to make it eminently readable. The Halloween Party near the beginning of the book is deliciously funny and although some of the chapters that deal with Stuart's illness are particularly harrowing, a hint of humour is never far from the surface.
The book is set in London, where Stuart lives and Gloucestershire where the badger cull is taking place.
I asked Rob if he was waiting with bated breath for the book's launch. He said:
"It's a weird thing having made something and it's going out to the world. It's quite exciting to see what people make of it."
About his main protagonist, Rob told me:
"Stuart, the main character; I quite like him but also think he is a little badly behaved. I imagine some people will sympathise with him and others not so much."
I can heartily recommend this novel, and at just less than 300 pages it is about the right length I believe. This author has all the tools and his writing, though intellectual is never condescending.
On behalf of myself and Acorn News, I wish him great success with this novel and any he writes in the future.

© Peter Jones 2018