"The Art Garden" is housed in the old potting shed near the entrance to the stables and is the domain of Rebekah Carter and Louise Duxbury. Louise told me:
"The idea started when I was at Uni. I was studying fashion and there was a business module where you had to set up a hypothetical business. Originally it started as a party idea doing fashion parties and art parties, and then it evolved into an idea for an art studio."

When she left university Louise had a gap year and the idea wouldn't go away so she rented a space in St James's old school building in Accrington which she built up over a year. Then she saw an advert for the space at Haworth Art Gallery and along with Rebekah, whom she had known years ago she set up her business.
Rebekah told me:
"We cater for children from as young as six months and I'm here during the week doing sessions and at weekend too."
The sessions cost £6 per child and the parties start at £8. The Art Studio is very light and airy and lends itself perfectly to the colourful activities that go on there.
Louise juggles her work at the studio with alternative therapy sessions at East Lancashire Hospice during the week so it's a busy life.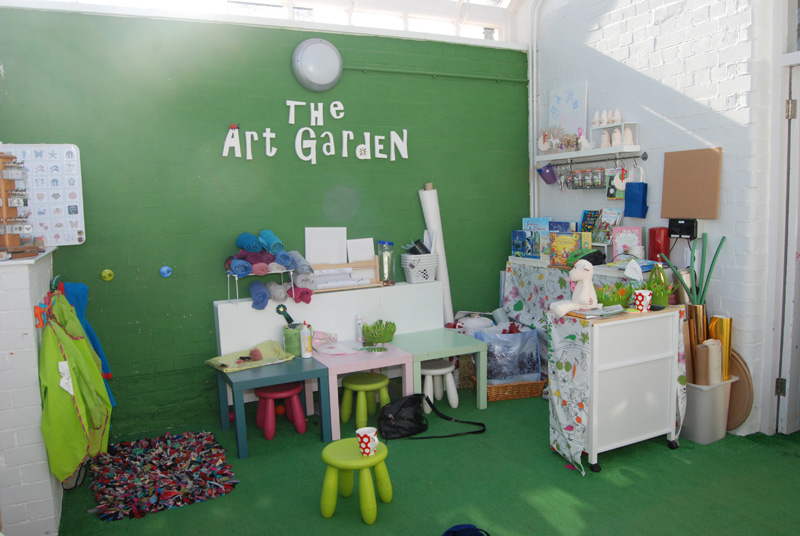 © Peter Jones 2017