Had she been that little bit better at Maths, journalist Angela Danby's career might have taken another path. Angela told me:
"I desperately wanted to be a primary school teacher. Unfortunately, I couldn't pass my Maths O' level! But I was good at English and was fascinated by people, so journalism seemed like a good idea!"
As it turned out journalism was a great idea and she became quite an accomplished one, but before we look at her career let's go back to where it all started.
Born Angela Duffell in Sharoe Green Hospital, Fullwood, Preston, Angela was the only child of Joe and Jean. She told me:
"My parents, who ran a chip shop in Croston, didn't have much money in the early days. But, as a child, one thing I was never short of – when my parents weren't busy working – was attention."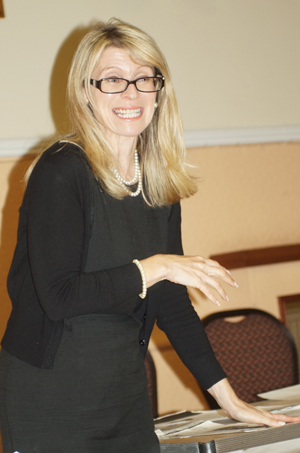 Angela's first school was Croston Methodist School. As she approached the age for secondary school, however, her parents decided that she would benefit from a private education and with every spare penny they could muster, facilitated Angela's education at St Wyburn School in Southport, which is now Scarisbrick Hall.
When she was awaiting her 'A' level results, Angela applied for a job at the Southport Star (now the Champion). She recalls:
"I wrote to local newspapers asking for work experience. Fortunately, there was a position available at the Star, so I applied. There were dozens of applications, but I got down to the final five, then the final three, and got the job – a case of being in the right place at the right time."
She worked at that paper for 18 months, during which time she had a probationary period at the St Helens Star. Angela relates:
"They were fantastic and they taught me the basics."
It was after this period that she was offered a job at the Southport Visiter, where she stayed for 19 years, working in various roles within that publication and during which time she completed her NCTJ journalism training in the North East.
Indeed it was during her role as News Editor at the Visiter that Angela met her husband Will some twenty years ago. She remembers:
"Over from the north-east, he was working for a bank and sharing a house with two reporters on my reporting team. They brought him out on a colleague's leaving do, and the rest is history. We married two years later."
The couple now have a son and a daughter. In Angela's words:
"My son is 17 and studying at Runshaw College for A' levels in Biology, Maths, Chemistry and Geology. He is also a member of the Medical Society there. He has his father's science brain!
My daughter is 14 and at Bishop Rawstorne high school in Croston. She is good at English and languages. She has her mother's brain."
That does sound like a perfect pairing in anyone's book, but marriage eventually meant a change of career for Angela. She explains:
"Like most working parents, I found juggling work and family life both challenging and costly. My husband was also working in Yorkshire, and occasionally London, so something had to give. Giving up a job I loved was a real wrench, but ultimately, I felt had to do it."
After a spell lecturing at Edge Hill University in Ormskirk, Angela now writes and entertains groups with talks and anecdotes about her career in journalism. And they are very entertaining and informative as I can testify, having heard one of her talks at Lancashire Authors – the second part of one I missed when she came a few years earlier.
Talking of anecdotes, I asked Angela to share one of the more amusing ones with me:
"I met the Spice Girls during a live Party in the Park event in Preston many years ago. I decided not to interview them as I thought they'd never make it big. A few weeks later, they were number one with their single Wannabe. Big mistake."
In her career as a news journalist Angela got to interview some very famous people, including the Prince of Wales, Eric Clapton and Jason Donovan. When I asked her what was her most difficult interview she told me:
"When I interviewed Torvill and Dean many years ago, Jane Torvill did most of the talking. Christopher Dean was very quiet that day."
Next I posed the question about what she does to relax; her answer:
"I am a real gym bunny; I love my exercise classes. Walking in the countryside also relaxes me."
Angela told me she doesn't watch much TV but her favourite films include "It's a Wonderful Life" and "Stand by Me"
Angela answered my follow-up question about what she likes to read and I suppose I shouldn't have been surprised given her background when she said:
"Newspapers all the way! But I have been known to enjoy a good thriller."
Does she have a mantra in her life was my next question. She answered thus:
"I don't have a mantra as such. But I keep in mind to always be kind, and, when I'm getting stressed about something, I tell myself that most problems can be solved one way or another."
Finally I asked Angela if she had any words of wisdom to impart to someone considering a career in journalism?
"Just give it your all - from studying on your course to working on your first job. It is so competitive."
It was a real pleasure to interview a very interesting and genuinely nice lady and I thank her for her patience and cooperation and wish her all the success she deserves going forward.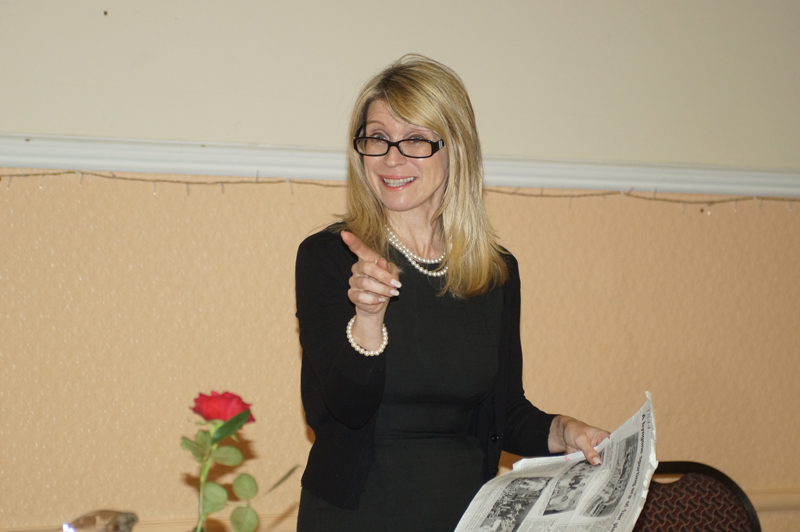 © Peter Jones 2017