JESSIE IS CREAM OF THE CROP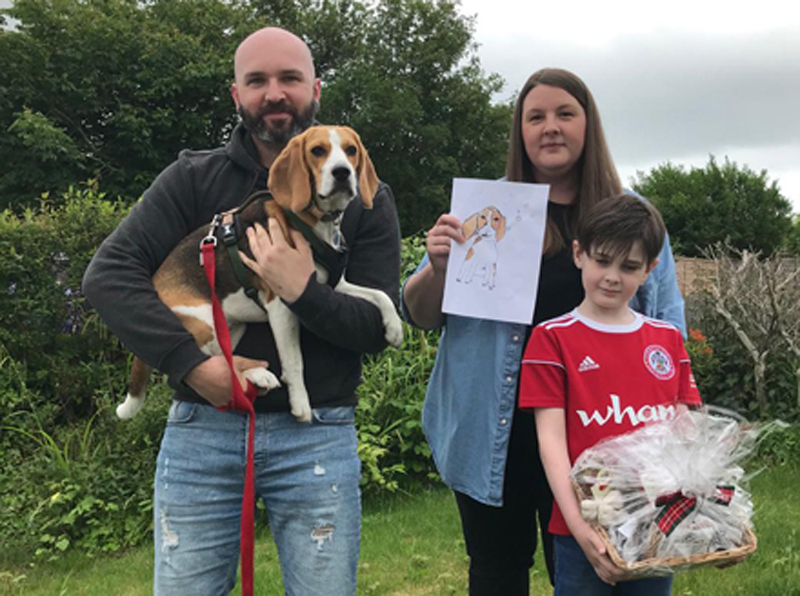 When Emma Darlington-Brown sent us a picture of her beagle puppy, Jessie, little did she know how significant that decision would prove to be. Jessie beat off all comers to win our latest competition to find the best dog. When I spoke to Emma she said she only found out when she saw the result in our magazine after it dropped through her door. Although we had emailed her to let her know days before, she explained she had been on annual leave and hadn't been checking her emails.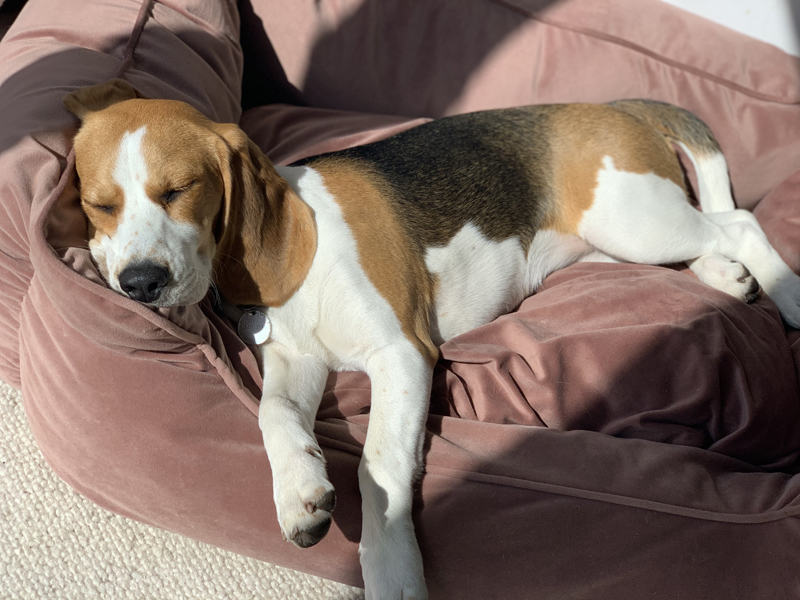 She described her initial reaction as "shocked and amazed." Emma told me:
"I am also very pleased. We got Jessie in December. She has grown a lot though. She is our first family dog and is now 7 months old. Our son, Teddy was a little scared of dogs in the past, so we thought she might help him overcome that fear."
It seems to have worked, because Teddy and Jessie are inseparable and play together lots. Emma kindly sent us some pictures which also feature husband Jim, who is also devoted to Jessie.
"She is a bit of a handful though. She loves to chew the corners of the furniture but she is a joy to have around.
"Her favourite thing to do is play with her puppy pals at the park and eat lots and lots of food! She has such a playful, cheeky personality; we love her so much and can't imagine life without her!"
Since our initial interview Jessie has received her prize. Emma told me:
"Tracey and Carole kindly presented Jessie with her prize today; it was lovely to meet them and the hamper is fantastic!!
"Winning the competition was such a lovely surprise, we were all very shocked! Jessie LOVES FOOD, as all beagles do! She will thoroughly enjoy making her way through the fantastic treat hamper from Heights Farm Pet Foods. Thank you all!"
On behalf of Acorn News I would also like to thank Emma and her family for entering our competition and wish them every happiness in the future.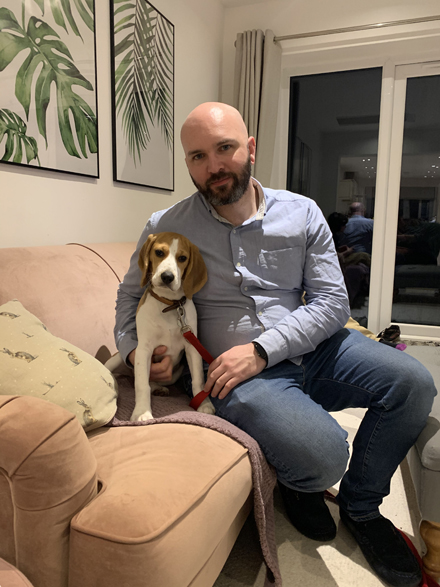 © Peter Jones 2021